Financial Highlights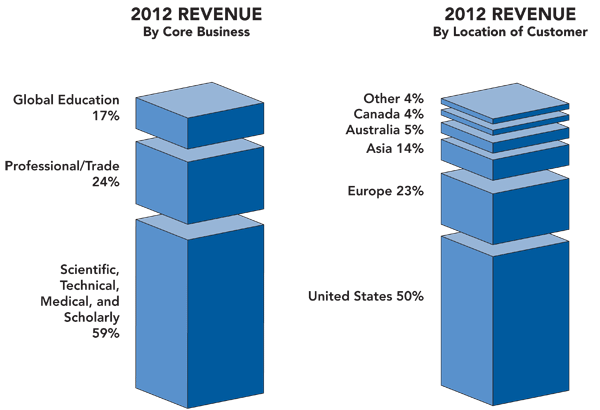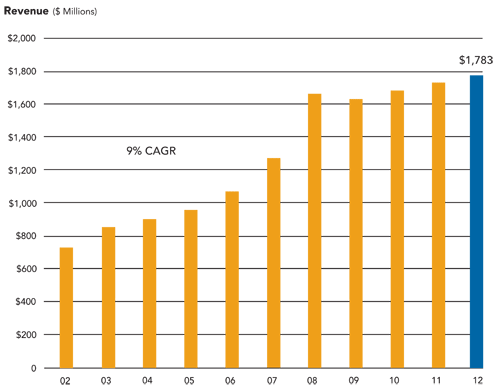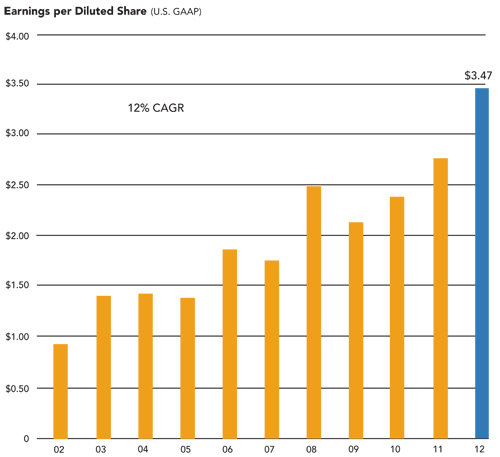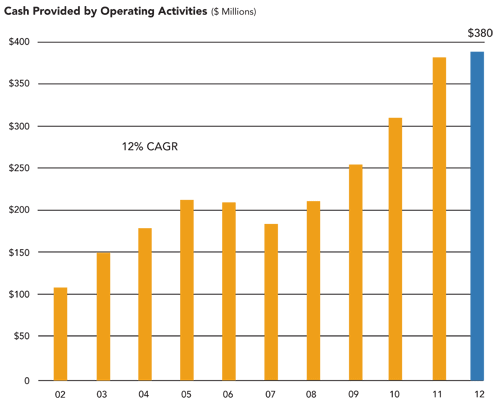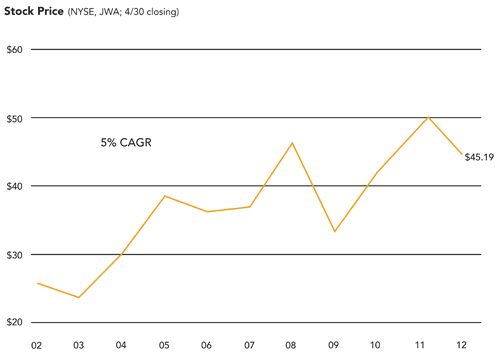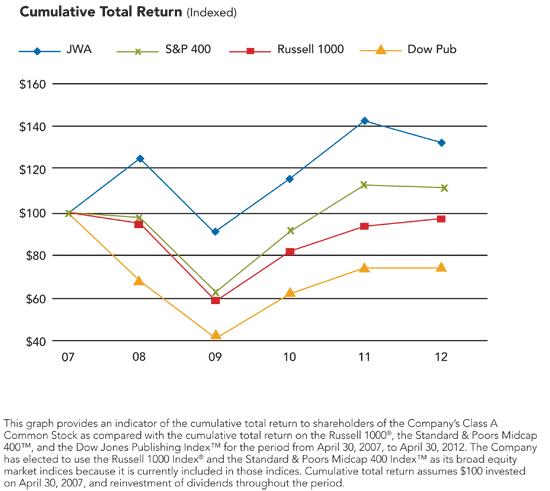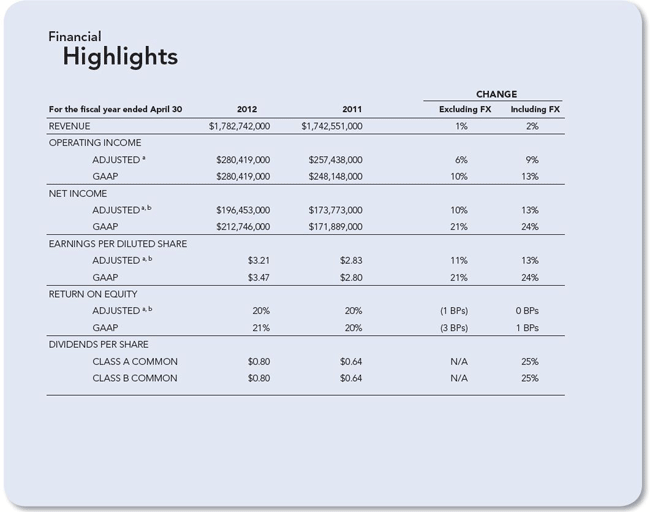 a. Fiscal year 2011 excludes a $9.3 million bad debt provision ($6.0 million after taxes) or $0.10 per diluted share related to the Company's customer, Borders Group, Inc. ("Borders").
b. Fiscal years 2012 and 2011 exclude tax benefits of $8.8 million ($0.14 per diluted share) and $4.2 million ($0.07 per diluted share), respectively, principally derived from a legislative reduction in the United Kingdom corporate income tax rates. Fiscal year 2012 also excludes a tax benefit of $7.5 million, or $0.12 per diluted share, related to the reversal of an income tax reserve recorded in conjunction with the Blackwell acquisition.
Note: The Company's management evaluates its operating performance excluding unusual and/or nonrecurring events. Management believes excluding such events provides a more effective and comparable measure of performance and a more balanced view of the underlying dynamics of the Company's business. Since adjusted operating income and adjusted earnings per share are not measures calculated in accordance with GAAP, they should not be considered a substitute for other GAAP measures, including operating income and earnings per share, as an indicator of operating performance. References to amounts "excluding foreign exchange" exclude both foreign currency translation effects and transactional gains and losses.
CAGR— Compound Annual Growth Rate
FX — Foreign Exchange
GAAP — U.S. Generally Accepted Accounting Principles
BPs — Basis Points