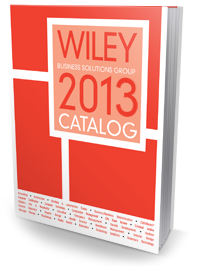 Welcome to the Business Solutions Group Virtual Catalog!
It's easier than ever to review content, order evaluation copies, and browse the newest offerings Wiley has available for your courses. Select your subject area to the left to explore current titles in over 50 disciplines. For quick access to a specific title, type the name or ISBN in the search feature above.
Can't find what you need? See all that Wiley offers at www.wiley.com.