International Conference on Compressors and Their Systems 2005
ISBN: 978-0-470-02576-5
Hardcover
584 pages
October 2005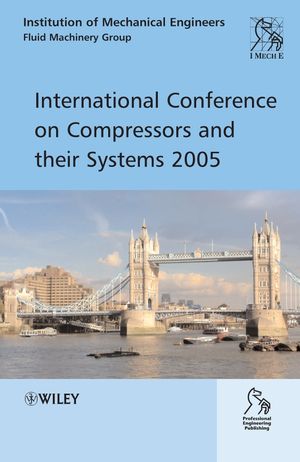 This product is not currently available for purchase from this website.
For customer care, special sales, or to find your rep, please visit our
Contact Us
page.
Continuing the success of the last International Conference on Compressors and their Systems this essential volume presents a selection of informative papers authored by representatives from 18 countries. This group of worldwide contributors came from a collection of equipment manufacturers, suppliers, users, research organisations and academia.
Compressors and their Systems presents the latest innovations and techniques from experts in this field. A wide range of studies, results of research and industrial applications make up this important volume and cover such topics as:
Scroll, screw, reciprocating, linear and turbo compressors
Modelling
Refrigeration
Operation and maintenance
Expanders
Novel Duties / Compressors
Rotary Vane
Features:
Forms part of the established  IMechE Event Publication series
Contains 54 contributions from leading experts from over 18 countries
Covers the following topics; screw compressors, linear/ novel compressors, novel duties, reciprocating compressors, rotary vane compressors, turbo compressors, refridgeration compressors, refridgeration, scroll compressors, screw machines, turbo machines, and modelling
This excellent title is ideal for practitioners, equipment manufacturers, suppliers, users, and research organizations who wish to be well informed of developments and advances in this important field of engineering.