E-book
Person-Based Cognitive Therapy for Distressing Psychosis
ISBN: 978-0-470-02984-8
204 pages
June 2006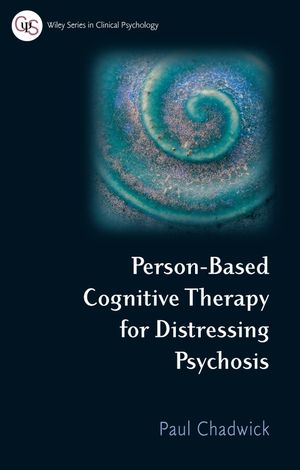 This book provides a practical framework for using a person based cognitive therapy approach for addressing the range of problems experienced by people with psychosis. Chapters 1-4 provide a context for the approach and chapters 5-12 cover the clinical application of the approach. Key features include; the integration of the author's work on Mindfulness (simple meditation technique that is similarly creating a lot of interest at present) for people with psychosis; inclusion of the two-chair method; plus a chapter on group therapy.
See More
About the Author ix
Acknowledgements xi
Chapter 1 Person-Based Cognitive Therapy (PBCT) for Psychosis 1
Chapter 2 Relationship Building, Therapist Assumptions and Radical Collaboration 20
Chapter 3 Framework for PBCT: The Zone of Proximal Development 37
Chapter 4 Working with Symptomatic Meaning 58
Chapter 5 Relationship to Internal Experience: Mindfulness Practice 78
Chapter 6 Working with Schemata 98
Chapter 7 Self-Acceptance and the Symbolic Self 117
Chapter 8 PBCT Groups: Principles and Practice 138
Chapter 9 Ending and the Process of Change 157
Appendix BAVQ–R 174
References 177
Index 183
See More
Professor Paul Chadwick, PhD, is Head of Clinical Psychology at the Royal South Hants Hospital, and Professor of Clinical Psychology at the University of Southampton. He has an international reputation for his ground-breaking, applied research over the past 20 years on cognitive therapy for psychosis and is lead author on an infl uential book written with M.J. Birchwood and P. Trower – Cognitive Therapy for Delusions, Voices and Paranoia, also published by John Wiley and Sons.
See More
More in this series