Organometallic Chemistry: A Unified Approach
ISBN: 978-0-470-21019-2
634 pages
November 1991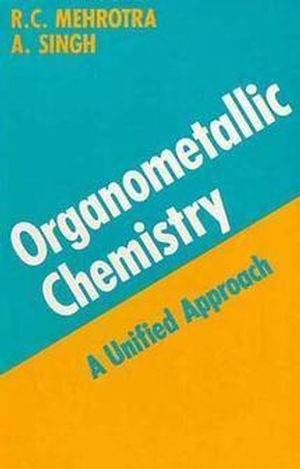 An integrated approach to organometallic chemistry, incorporating many new results. Provides historical background, and develops the subject from first principles to the latest developments. Topics include classification, nomenclature, nontransition- and transition-metal organometallics (preparation, properties, structures, and bonding), and fluxionality and applications. Includes critical analysis of the environmental aspects of main-group and transition-metal organometallic compounds. Contains many illustrative figures and charts.
See More
Classification, Nomenclature and Characteristics of Organometallic Compound.

Organometallic Compounds of Main Group Elements.

Organometallic Compounds of Transition Metals.

Fluxional Organometallic Compounds (Structural Non-Rigidity).

Synthetic and Catalytic Aspects of Organometallic Chemistry.

Biological Applications and Environmental Aspects of Organometallic Compounds.

Appendices.

Index.
See More