Introduction to Supersymmetry and Supergravity
ISBN: 978-0-470-21862-4
239 pages
September 1992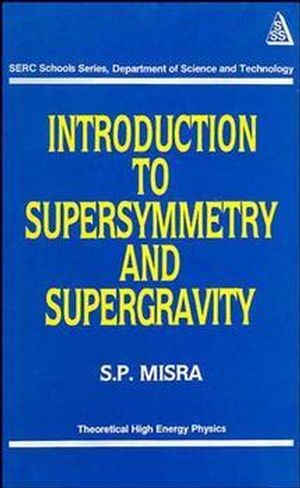 Offers a concise treatment of the pedagogical aspects of supersymmetry and supergravity. Addresses other areas of quantum field theory including Schwinger's Action Principle and quantum phase transitions. Examines the utilization of thermofield dynamics in supersymmetry and supergravity along with concepts of higher dimensional spaces and compactification.
See More
Supersymmetry in Quantum Mechanics.

SL(2,C) Representations of the Lorentz Group.

Superfields.

Local Gauge Symmetry.

Symmetry Breaking.

Functional Methods in Superspace.

Superspace and Supergravity: A Geometric Picture.

Supergravity Lagrangian.

Model Building in Supergravity.

Supergravity in Ten Dimensions.

Compactification of Higher Dimensional Theories.

Supersymmetry in Two Dimensions.

Conclusions.

Appendices.

Index.
See More