Principles of the Solid State
ISBN: 978-0-470-22052-8
379 pages
July 1993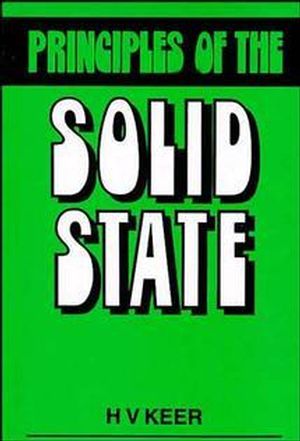 Uses an integrated, scientists' approach to the principles regulating the synthesis, structure and physical characteristics of crystalline solids. Mathematical derivations are kept to a minimum. Covers electrical properties of metals and band semiconductors, superionic conductors, ferrites and solid electrolytes. Features end-of-chapter problem sets.
See More
Bonding and Structure.

Imperfections and Related Phenomena.

Thermal Properties.

Electrical Conductivity.

Magnetic Properties.

Optical and Dielectric Properties.

Solid State Transformations, Reactions and Crystal Growth.

Appendices.

Subject Index.
See More