Left on Red: How to Ignite, Leverage and Build Visionary Organizations
ISBN: 978-0-470-23023-7
240 pages
June 2008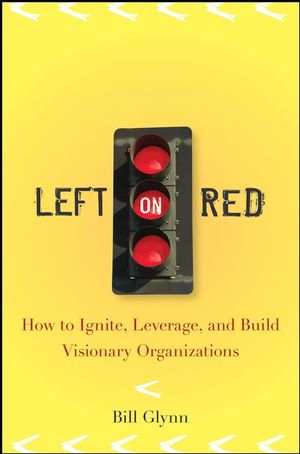 In Left on Red, venture capitalist and business innovator Bill Glynn reveals how visionary thinkers and risk-takers build great companies by doing the opposite of the expected. Today?s coolest and most successful businesses?including Google, Apple, and YouTube?were built by people who break the rules and bring radical ideas to life. If you?re an entrepreneur or an executive, this book gives you the inspiration and the guidance to bring your radical ideas to life?and change the world in the process.
See More
ACKNOWLEDGMENTS.
FORWORD (Joel Barker).
I. THE VISIONARY.
1. Getting it.
2. Business is War.
3. The Great Escape.
II. THE FUTURE.
4. Not New Media—a New Medium.
5. Web 5.0.
6. WEAINTGOTSH#%.COM.
III. THE ART OF A DEAL.
7. Deal Du Jour.
8. The Two-by-Four.
9. The Intellectual Desert.
10. Return on Innovation.
11. Go Large or Go Home.
IV. THE STRENGTH OF SOCIAL CAPITAL.
12. Shaking Hands and Kissing Babies.
13. Penguins and Polar Bears.
14. Life Leverage.
15. The Serengeti.
16. The World Is a Stage.
17. Ideation: The New Economy Fuel.
18. Take the Wheel.
AFTERWORD: ON BECOMING A STUDENT OF INNOVATION (Dr. Denis Waitley).
INDEX.
See More
Bill Glynn is the founder of Collective IQ, ranked the top Corporate Venture Capital platform in the world. He was instrumental in helping make instant messaging and online chat ubiquitous across the Web and was ranked by Information Week as one of the world's top fifteen innovators. He is an advisor to some of the most influential business and entertainment personalities, over a dozen of the world's most prestigious corporations, and world bodies focused on harmonizing humanity and the weaponization of science.
See More