Oceanography: An Illustrated Text
ISBN: 978-0-470-23574-4
352 pages
May 1996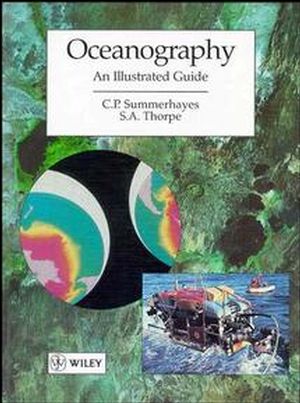 Combining the skills of 40 contributors from world-renowned teaching and research establishments, this richly-illustrated introduction to oceanography appeals to a wide readership without compromising standards of scientific rigor.
See More
Partial table of contents:
How the Science of Oceanography Developed (M. Deacon).
The Atmosphere and the Ocean (H. Charnock).
Observing Oceans from Space (I. Robinson and T. Guymer).
Marine Phytoplankton Blooms (D. Purdie).
Snow Falls in the Open Ocean (R. Lampitt).
Slides, Debris Flows, and Turbidity Currents (D. Masson, et al.).
The Ocean: A Global Chemical System (J. Burton).
The Marine Carbonate System (M. Varney).
Light, Colour, and Vision in the Ocean (P. Herring).
Artificial Reefs (K. Collins & A. Jensen).
Marine Instrumentation (G. Griffiths & S. Thorpe).
Ocean Resources (C. Summerhayes).
Waste Disposal in the Deep Ocean (M. Angel).
Some Commonly Used Words and Terms.
Acronyms.
Index.
See More