Prognostics and Health Management of Electronics
ISBN: 978-0-470-27802-4
Hardcover
316 pages
September 2008
US $159.00

Add to Cart
This price is valid for United States. Change location to view local pricing and availability.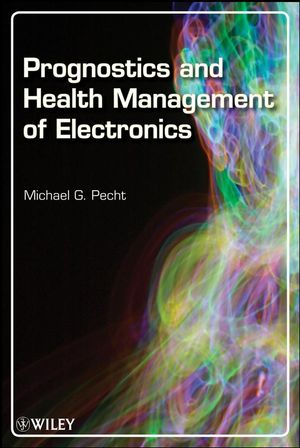 Other Available Formats:
E-book
Preface.
Acknowledgements.
Acronyms.
Chapter 1: Introduction.
1.1 Reliability and Prognostics.
1.2 PHM for Electronics.
1.3 PHM Concepts and Methods.
1.4 Implementation of PHM for System-of-Systems.
1.5 Summary.
1.6 References.
Chapter 2: Sensor Systems for PHM.
2.1 Sensor and Sensing Principles.
2.2 Sensor System for PHM.
2.3 Sensor Selection.
2.4 Examples of Sensor Systems for PHM Implementation.
2.5 Emerging Trends in Sensor Technology for PHM.
2.6 References.
Chapter 3: Data Driven Approaches for PHM.
3.1 Introduction.
3.2 Parametric Statistical Methods.
3.3 Non-Parametric Statistical Methods.
3.4 Machine Learning Techniques.
3.5 Supervised Classification.
3.6 Unsupervised Classification.
3.7 Summary.
3.8 References.
Chapter 4: Physics-of-Failure Approach to PHM.
4.1 The PoF based PHM methodology.
4.2 Hardware configuration.
4.3 Loads.
4.4 Failure Modes, Mechanisms, and Effects Analysis.
4.5 Stress Analysis.
4.6 Reliability Assessment and Remaining Life Predictions.
4.7 Outputs from PoF based PHM.
4.8 References.
Chapter 5: The Economics of PHM.
5.1 Return on Investment (ROI).
5.2 PHM Cost Modeling Terminology and Definitions.
5.3 PHM Implementation Costs.
5.4 Cost Avoidance.
5.5 Example PHM Cost Analysis.
5.6 Summary.
5.7 References.
Chapter 6: PHM Roadmap: Challenges and Opportunities.
6.1 Introduction.
6.2 Roadmap Classifications.
6.3 PHM at the System Level.
6.4 Methodology Development.
6.5 Non-technical Barriers.
Appendix. A Commercially Available Sensor Systems for PHM.
Appendix. B PHM in Industry, Academia and Government.
Appendix. C Journals and Conference Proceedings Related to PHM.
Index.