Scripting Your World: The Official Guide to Second Life Scripting
ISBN: 978-0-470-33983-1
Paperback
400 pages
September 2008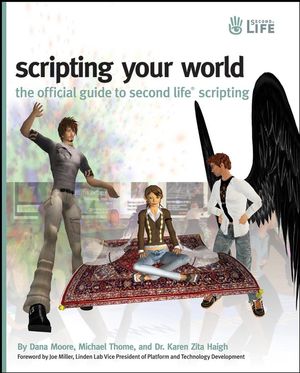 This title is out-of-print and not currently available for purchase from this site.
Other Available Formats:
E-book
Find complete information about Second Life scripting and gain access to more than 50 previously unpublished ready-to-use scripts in Scripting Your World: The Official Guide to Second Life Scripting.  Learn how to script Second Life behaviors, grouped into categories like avatar movement, communications, prim and object control, automation, land control, combat, special effects, environment control and physics, and interacting with the world outside of Second Life.  After you read this engaging book, you will possess a solid understanding Linden Scripting Language conventions.