Human Capital: What It Is and Why People Invest It
ISBN: 978-0-470-43681-3
272 pages
March 1999, Jossey-Bass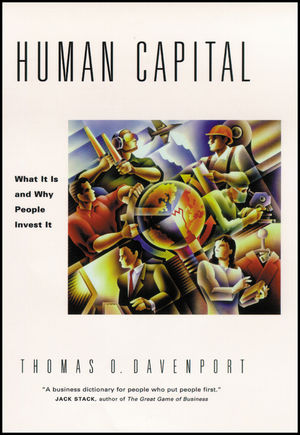 No longer mere company "assets," today's in-demand workers have become free agents who can and do invest their ability, behavior, and energy-their human capital-in the companies of their choice. And the companies they choose, the companies that will win in the marketplace, will be the ones that know how to create and deliver the best return on that investment. In this book, author Thomas O. Davenport explores the dynamics of this emerging workplace phenomenon and describes specific strategies that companies and workers can use to build mutually beneficial relationships in the new knowledge economy.
See More
Preface
The Author
1 Worker as Investor: A New Metaphor 3
2 Human Capital Investments and Returns 17
3 Human Capital and Competitive Strategy 44
4 Hiring Human Capital Investors 65
5 Setting the Stage Through Workplace Environment 94
6 Paving the Way for High Investment 121
7 Building Human Capital 143
8 Holding On to Human Capital Investors 169
9 Optimizing and Measuring Human Capital Investment 202
Notes 227
Index 243
See More
THOMAS O. DAVENPORT is a principal with Towers-Perrin, an international strategy, organization, and human resources consulting firm. Formerly, he was responsible for operations management at JAMS/Endispute, one of the nation's largest mediation and arbitration companies. He lives in San Francisco.
See More