The Boundary-Breaking God: An Unfolding Story of Hope and Promise
ISBN: 978-0-470-45100-7
Hardcover
160 pages
October 2009, Jossey-Bass
US $19.95

Add to Cart
This price is valid for United States. Change location to view local pricing and availability.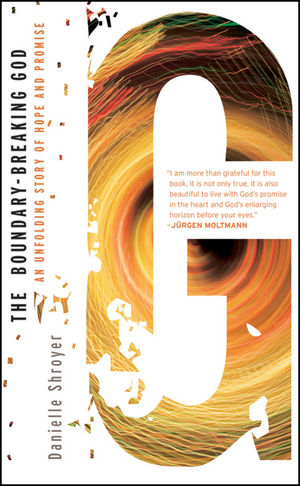 Other Available Formats:
E-book
September 24, 2009
THE BOUNDARY-BREAKING GOD: An Unfolding Story of Hope and Promise
Connect with Wiley Publicity
Religion is losing its hold on the center of culture for a generation of Americans. The reaction of some is a rigid return to fundamentalism, as evidenced by the growing New Calvinist movement. Others abandon organized religion altogether and are suspicious of its influence in the world. But rather than building walls of preservation around themselves and their ideologies, as so many have done, Christians need to stretch outward to those on the margins, according to pastor Danielle Shroyer. A young writer and leader in Emergent Church circles, Shroyer paints a picture of Christianity, "as a way of life that has always found its meaning on the margins of society. And, in reaching toward the margins, the entire story of God expands to include all of creation."
In her debut book, THE BOUNDARY-BREAKING GOD: An Unfolding Story of Hope and Promise (Jossey-Bass, a Wiley imprint; October 2009; 19.95 / Cloth; ISBN: 978-0-470-45100-7), Shroyer tells the captivating story of God not as one of preservation but of exploration and expansion. The God of Scripture consistently breaks-boundaries, including, or perhaps most particularly, religious ones, and yet God's followers have a tendency to do just the opposite. American Christians have clamored for power at the nation's premier political, academic, and media establishments, when in fact their God has a rich tradition of favoring the outsider over the institutional insider. In response, Shroyer reminds all Christians of their history, that is, one that always pushed outward - toward those on the margins of society, toward unfamiliar and unexplored lands, and toward an unknown yet hopeful future.
As the popular pastor of Journey Community Church, Shroyer is an expert story-teller who uses her personal experiences to relate to readers turned off by institutional Christianity. For the growing number of people who have rejected answers that suffocate their experience of God, THE BOUNDARY-BREAKING GOD brings fresh news.