E-book
Plant Resistance to Viruses
ISBN: 978-0-470-51357-6
226 pages
April 2008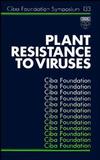 Concern about the environmental consequences of the widespread use of pesticides has increased, and evidence of pesticide-resistant virus vectors have continued to emerge. This volume presents a timely survey of the mechanisms of plant resistance and examines current developments in breeding for resistance, with particular emphasis on advances in genetic engineering which allow for the incorporation of viral genetic material into plants. Discusses the mechanisms of innate resistance in strains of tobacco, tomato, and cowpea; various aspects of induced resistance, including the characterization and roles of the pathogenesis-related proteins; antiviral substances and their comparison with interferon; and cross-protection between plant virus strains. Also presents several papers which evaluate the status of genetic engineering as it relates to breeding resistant plants. Among these are discussions of the potential use of plant viruses as gene vectors, gene coding for viral coat protein, satellite RNA, and antisense RNA, and practical issues such as the durability of resistant crop plants in the field.
See More
Partial table of contents:
Resistance of Cowpeas to Cowpea Mosaic Virus and to Tobacco Ringspot Virus (G. Bruening, et al.).
Resistance Mechanisms of Tobacco Mosaic Virus Strains in Tomato and Tobacco (M. Nishiguchi & F. Motoyoshi).
The Role of Pathogenesis-related proteins (J. Antoniw & R. White).
Mechanism of the Hypersensitivity Reaction of Plants (B. Fritig, et al.).
Analysis of the N Gene of Nicotiana (D. Dunigan, et al.).
Mechanisms of Cross-protection between Plant Virus Strains (J. Sherwood).
Genetic Engineering of Plants for Protection against Virus Diseases (R. Beachy, et al.).
Resistance to Viral Disease through Expression of Viral Genetic Material from the Plant Genome (D. Baulcombe, et al.).
Plant DNA Viruses as Gene Vectors (B. Hohn, et al.).
Pathogenesis (R. Fraser).
Genetic Engineering Approaches to Plant Resistance (L. van Vloten-Doting).
See More
More in this series