Selfhood, Identity and Personality Styles
ISBN: 978-0-470-51719-2
Hardcover
278 pages
October 2009
US $138.00

Add to Cart
This price is valid for United States. Change location to view local pricing and availability.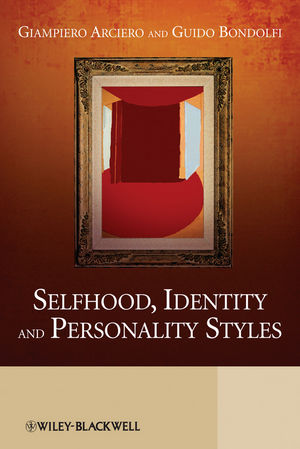 Other Available Formats:
E-book
Table of Contents
Introduction
Chapter 1
Subjectivity and Ipseity
From Kant to cybernetics
The sense of Self and the variety of experience
Non-linear systems and the construction of the Self
Non-linear Systems
Construction of the Self
The Organization of living systems and Constructivism of the Self.
The Organization of living systems
Constructivism of the Self
Robert's Self from a systemic perspective
The continuity of the sense of Self
The return of the world and the question who (Die Werfrage)
Returning to the world
The question who (Die Werfrage)
Finding itself in things and with others
Reflection
Meaning
Chapter 2
Ipseity and Language
Traces of the other
Shared meaning
Finding oneself in the world: suggestions from phenomenology
Body-to-body
The significativity of expressions and objects
Referential communication
Oneself in the mirror and in the refraction of language
Recognition of Self in the mirror and in language
Affective engagements
Acting and speaking
Chapter 3
Personal Identity
Speaking of the past
Stories of the future
The sense of Self in the Age of reason
The modes of identity
Inclinations
Situatedness
The body, pain, and others
Chapter 4
Emotioning
Embodied emotions and judgments of the body
E-moting
E-moting with others
Emotional inclinations
Constructionist Situatedness
The impact of technology
Technological tuning
Mediated affective engagement
PART II
Chapter 5
The "Eating Disorder-prone" Style of Personality
Co-perceiving the Self and Other
Disorders
Anorexia nervosa
Bulimia Nervosa
Binge Eating Disorder.
Disorders connected to male body shape.
Behavioural addictions (compulsive buying, pathological gambling, kleptomania, Internet addiction, impulsive-compulsive sexual behaviour, pyromania).
Chapter 6
The Obsessive-Compulsive-Prone Style of Personality
Michael Kohlhaas
Mr Prokharchin.
Disorders
Thematic personality disorders
Scrupulousness
Hoarding
Logical complacency
OCD Disorders
Case vignettes:Uncertainty about One's Own Thoughts
Uncertainty about One's Actions and their Consequences
Uncertainty of the Sense of Self
Chapter 7
Personalities Prone to Hypochondria-Hysteria
"The Loser"
Disorders
Hysteria.
Case Vignette
The Neuroscientific perspective
Case Vignette
The neural substratum
Hypochondria
Case Vignette
Chapter 8
The Phobia-Prone Style of Personality
Interoceptive awareness and emotional experience
Zuccarello distinguished melodist
Case vignette
Disorders
The distortion of personal stability
The fear of fear
What is the origin of distorted beliefs?
Agoraphobia
Case vignettes:Specific phobia?
Spontaneous panic?
Chapter 9
The Depression-Prone Style of Personality
The margins of the problem
Enduring dispositions
The Depressive-Prone Style of Personality
Disorders
Case vignette
Is depression an adaptation?
Message in a bottle
References