E-book
Employee Engagement: A Roadmap for Creating Profits, Optimizing Performance, and Increasing Loyalty
ISBN: 978-0-470-52258-5
256 pages
July 2009, Pfeiffer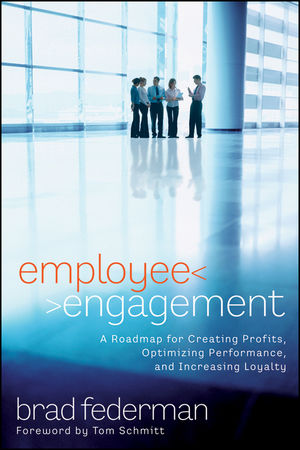 "If you think you know everything it takes to attain associate/employee engagement, put yourself to the test. This book provides a holistic approach to engagement that will create the competitive edge required to succeed in this economy."
--
Sharon S. Bilgischer
, senior manager, logistics global talent, curriculum and documentation, Wal-Mart Stores, Inc.
There is clear and mounting evidence that employee engagement keenly correlates to individual, group, and corporate performance in areas such as retention, productivity, customer service, and loyalty. This timely treatment provides a comprehensive framework, language, and process that genuinely connects "People" strategy with "Business" strategy. It offers a research-based blueprint for looking at employee engagement with the same regularity and importance as any other aspect of the organization.
See More
Foreword vii
Preface ix
Acknowledgments xi
Introduction xiii
Section One: Engagement Foundations 1
1. The Case for Employee Engagement: Connections Versus Transactions 3
2. It's Not Just the Manager, Stupid! 29
3. Measure Twice, Cut Once 53
4. Thanks for the Gift 65
5. It Boils Down to Two Things 79
Section Two: Engagement Applications 103
6. They Lost the Game on Turnovers 105
7. Bring Them On 121
8. Engaging Leaders, Engaging Cultures 149
9. How Much Can You Bench? 165
10. What Is Your MPV? 187
11. Eye of the Customer 205
12. Reaping the Rewards 221
Notes 231
Index 236
About the Author 242
See More
Brad Federman is the president of Performancepoint, LLC., a leading performance improvement company. Formerly he was executive vice president of Novations, a management training and consulting firm that focused on leadership, development, selection, and retention issues for Fortune 1000 companies. To learn more about Employee Egagement go to www.engagementleader.com.
See More