Understanding, Assessing and Rehabilitating Juvenile Sexual Offenders, 2nd Edition
ISBN: 978-0-470-55172-1
Paperback
504 pages
February 2011
US $60.00

Add to Cart
This price is valid for United States. Change location to view local pricing and availability.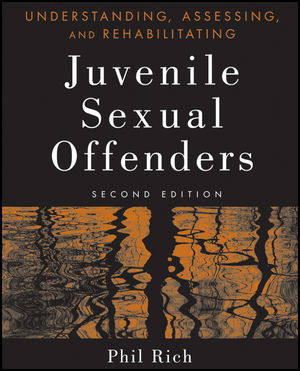 Other Available Formats:
E-book
Acknowledgements. 
About the Author.
Introduction to the Second Edition.
PART I: Understanding Sexually Abusive and Sexually Troubled Youth.
Introduction and Updates: Framing the Ideas and the Tasks.

CHAPTER 2 The Dynamics of Sexually Abusive Behavior.

CHAPTER 3 The Victims and Perpetrators of Juvenile Sexual Abuse.

CHAPTER 4 Sexually Abusive Youth: Commonalities and Differences.

CHAPTER 5 Developmental Experiences: Multifactorial Pathways.

CHAPTER 6 Attachment, Social Skills, and Sexually Abusive Behavior

CHAPTER 7 Context and Ecology: Sexual Leaning and Personal Development in the Sociocultural Environment.

CHAPTER 8 Pathways to Sexually Abusive Behavior.

PART II: The Evaluation of Juvenile Sexual Offenders.

CHAPTER 9 Assessing Risk for Sexual Reoffense in Juvenile Sexual Offenders.

CHAPTER 10 Models of Risk Assessment: Actuarial and Clinical.

CHAPTER 11 Projecting Risk: Structured Clinical Risk Assessment Instruments.

CHAPTER 12 Framing the Comprehensive Evaluation.

CHAPTER 13 Conducting the Comprehensive Evaluation.

PART III: The Treatment and Rehabilitation of Sexually Abusive Youth.

CHAPTER 14 Forensic Mental Health Treatment.

CHAPTER 15 Treatment and the Goals of Rehabilitation.

CHAPTER 16 Treatment in Practice: Conceptualizing and Structuring Treatment.

CHAPTER 17 Cognitive-Behavioral Therapy, Psychodynamic Therapy, and Common Treatment Factors.

CHAPTER 18 An Integrated Model of Treatment.

PART IV: Approaches to and Methods of Treatment.

CHAPTER 19 Thinking Errors, Behavioral Cycles, and Other Psychoeducational Work.

CHAPTER 20 Safe Behavior and Relapse Prevention Planning.

CHAPTER 21 Victim Awareness and Clarification.

CHAPTER 22 Individual Therapy.

CHAPTER 23 Group Therapy and Group Leadership.

CHAPTER 24 Family Therapy.

CHAPTER 25 Treating the Whole Child in a Whole Minded Manner.

References.

Author Index.

Subject Index.

Appendices (available for download only at www.wiley.com/go/rich).

APPENDIX A Mental Health: Psychopathology and Psychopathy in Sexually Abusive Youth.

APPENDIX B The Adolescent Brain.

APPENDIX C An Attachment and Developmentally Informed Model of Treatment.

APPENDIX D Behavioral Treatment.