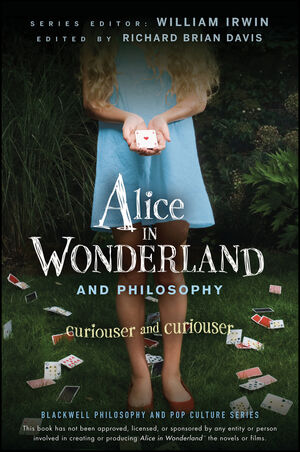 Alice in Wonderland and Philosophy: Curiouser and Curiouser
Buy this book from:
ISBN: 978-0-470-55836-2
240 pages
January 2010
The perfect companion to Lewis Carroll's classic book and director Tim Burton's March 2010 remake of
Alice in Wonderland
Alice?s Adventures in Wonderland has fascinated children and adults alike for generations. Why does Lewis Carroll introduce us to such oddities as blue caterpillars who smoke hookahs, cats whose grins remain after their heads have faded away, and a White Queen who lives backwards and remembers forwards? Is it all just nonsense? Was Carroll under the influence? This book probes the deeper underlying meaning in the Alice books, and reveals a world rich with philosophical life lessons. Tapping into some of the greatest philosophical minds that ever lived?Aristotle, Hume, Hobbes, and Nietzsche?Alice in Wonderland and Philosophy explores life?s ultimate questions through the eyes of perhaps the most endearing heroine in all of literature.
Looks at compelling issues such as perception and reality as well as how logic fares in a world of lunacy, the Mad Hatter, clocks, and temporal passage
Offers new insights into favorite Alice in Wonderland characters and scenes, including the Mad Hatter and his tea party, the violent Queen of Hearts, and the grinning Cheshire Cat
Accessible and entertaining, Alice in Wonderland and Philosophy will enrich your experience of Alice's timeless adventures with new meaning and fun.
More Information About this Book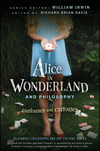 Alice in Wonderland and Philosophy: Curiouser and Curiouser
Buy this book from: