Financial Statement Analysis Workbook: A Practitioner's Guide, 4th Edition
ISBN: 978-0-470-64003-6
208 pages
July 2011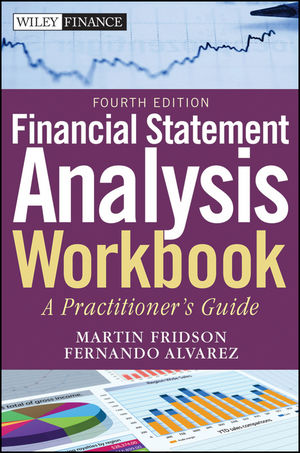 All too often, financial statements conceal more than they reveal. Even after the recent economic crisis, those analyzing financial statements face serious new concerns and challenges. The Fourth Edition of
Financial Statement Analysis
skillfully puts this discipline in perspective, and now, with this companion Workbook, you can hone your skills and test the knowledge you've gained from the actual text, before putting them to work in real-world situations.
Question-and-answer sections within this Workbook correspond to each chapter of Financial Statement Analysis, Fourth Edition. Part One (Questions) provides chapter-by-chapter fill-in-the-blank questions, as well as financial statement and computational exercises. They are designed to be thought-provoking and require analysis and synthesis of the concepts covered in the book. The answers to all questions, which can be found in Part Two, are provided in boldfaced italic type in order to facilitate the checking of answers and comprehension of material.
By enhancing your understanding of financial statement analysis, you can begin to undertake genuine, goal-oriented analysis and prepare for the practical challenges of contemporary business. This reliable resource will help you achieve such a difficult goal and allow you to make more informed decisions—whether you're evaluating a company's stock price or determining valuations for a merger or acquisition.
See More
Preface.
Acknowledgments.
PART ONE: Questions.
Questions on Each Chapter.
Financial Statement Exercises.
Computational Exercises.
PART TWO: Answers.
Answers to Questions on Each Chapter.
Financial Statement Exercises.
Computational Exercises.
See More
MARTIN FRIDSON
is CEO of Fridson Investment Advisors, an investment management firm specializing in corporate credit opportunities. Over a twenty-five-year span with brokerage firms including Salomon Brothers, Morgan Stanley, and Merrill Lynch, he became known for his innovative work in credit analysis and investment strategy. Fridson has served as president of the Fixed Income Analysts Society, governor of the Association for Investment Management and Research (now CFA Institute), and director of the New York Society of Security Analysts.
FERNANDO ALVAREZ is currently an Adjunct Associate Professor of Finance and Economics at the Columbia University Graduate Business School, where he teaches entrepreneurship finance. From 2003 to 2008, he was associate professor in the Finance and Economics Department and director of entrepreneurship programs at Rutgers Business School, Newark and New Brunswick. Alvarez has taught at New York University's Stern School of Business where he was associate professor on innovation and entrepreneurship, and Babson College where he was assistant professor of finance.
See More
Learn more about