Fashion Design: Process, Innovation and Practice, 2nd Edition
ISBN: 978-0-470-65577-1
236 pages
January 2012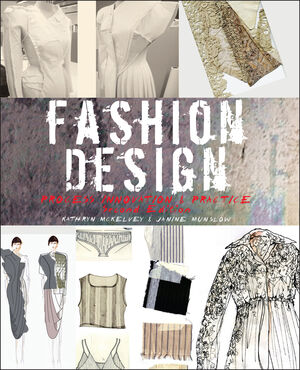 Shows how the design process can be successfully applied to satisfy market needs and trends
Fashion design seems to be a glamorous mystery for which only the fortunate few have sufficient talent to succeed. In reality, commercially successful results can be achieved if the right processes are followed in the early design process.
Fashion Design sets out basic principles and exercises in order to make fashion design a logical process, providing a framework from which they can expand your skills steadily.
Fashion Design, 2nd Edition:
Shows how the design process can be successfully applied to satisfy market needs and trends
Has a problem solving approach, with practical design projects and portfolio exercises to encourage readers to develop their innovation, experimentation and versatility
Pays special attention to computer-aided design (CAD) and employment opportunities, including an overview of what is involved in studying and becoming a designer in the contemporary fashion industry.
See More
Acknowledgements iii
Contents iv
Preface vi
Introduction 1
Flow chart 2
Analysing the brief 3
Innovation – exercises 5
Developing designs – quick start exercise13
Research 14
Design process 34
Specialist markets 114
Collections 121
Decision making 128
Design using the computer 132
Promotion 138
Promotion - styling 146
The Portfolio 148
Fashion careers 156
Case studies 175
Bibliography 224
Index 225
See More
Kathryn McKelvey
is a Reader at Northumbria University, in the School of Design. She teaches drawing and visual communication to Motion Graphics and Animation students, but fashion remains a key component for her own research. Kathryn has worked in the fashion forecasting industry in New York as an illustrator and designer.
Janine Munslow is the head of fashion at Northumbria University. Previously, Janine worked as a fashion and textile designer in London, before setting up her own design label partnership, Guerilla Farm, wholesaling in Europe, USA and the Far East, and with established fashion outlets in London.
See More
Learn more about