The Positive Power of Imagery: Harnessing Client Imagination in CBT and Related Therapies
ISBN: 978-0-470-68302-6
Paperback
338 pages
April 2011
US $51.95

Add to Cart
This price is valid for United States. Change location to view local pricing and availability.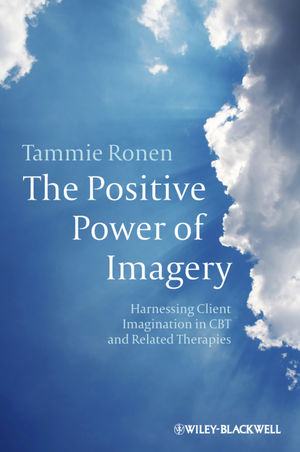 "It is a well-written, easily and understandable book with lots of case illustrations and practical guidelines, which help not only the beginners but the more experienced therapists as well." (European Journal of Mental Health, 1 June 2012)
"Exceptionally well-written and expertly organized,
The Positive Power of Imagery
gracefully weaves together research, clinical experience, personal stories, images and metaphors in a rich and engaging tapestry. Ronen seamlessly integrates psychotherapeutic traditions with a fresh, exciting perspective on imagery work for various clinical problems and populations".
—
Robert D. Friedberg,
Associate Professor, Penn State College of Medicine, USA
"I strongly recommend this book. It is an excellent guide to the use of imagery in psychotherapy in order to help clients overcome problems and attain goals. Professor Ronen gives numerous and valuable case histories which describe how imagery can be employed to this end. Her creativity and immense clinical experience shine through and offer readers many original ideas about ways in which they can harness imagery to benefit clients". 
—Isaac Marks, Professor Emeritus, Institute of Psychiatry, King's College London, UK
"Imagery, long a staple of psychodynamic therapy, has re-emerged as a powerful and important technique in the therapeutic armamentarium in cognitive behavioral therapy. With this incisive and comprehensive clinical volume, one of the international experts on CBT, Tammie Ronen, has brought imagery front-and-center for the CBT therapist. The content, Ronen's clear writing style and presentation of the conceptual, strategic and technical work, are superb. The clinical perspectives and examples make this an essential guide for experienced and novice CBT therapists".
—Arthur Freeman, Director of Clinical Psychology, Midwestern University, USA
Tammie Ronen has written a remarkable book. She combines an intensely personal reflection on her own therapeutic practice with a scholarly review of a number of fields of enquiry, including positive psychology, creativity, and the issue of imagery and metaphor in therapy. She provides illuminating clinical examples throughout the book, and also suggestions for ways in which therapists can improve their practice. This is a fascinating book, which will be revisited again and again.
—Ann Hackmann, Oxford University Department of Psychiatry, UK