The Innovation Manual: Integrated Strategies and Practical Tools for Bringing Value Innovation to the Market
ISBN: 978-0-470-72453-8
330 pages
March 2009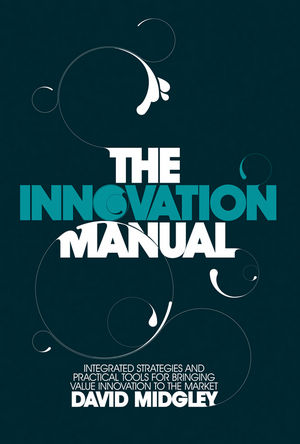 The
Innovation Manual
provides a solution to the problems faced by those at the forefront of innovation. It takes you through the seven topics that have the highest impact on the success of value innovation, be this innovation a new product, a new service or a new business model. The seven topics are:
- Creating advantage in the minds of many
- Chartering innovation within the organization
- Preparing, developing and supporting the right team
- Placing customers at the centre of innovation
- Changing the organization to deliver the innovation
- Motivating the right partners and sharing the returns
- Building momentum in the market
Each topic is linked to an organized toolkit that allows managers to apply this knowledge immediately. The tools sit within an overall framework to show how they build on and reinforce one another. Along with this, the book guides busy managers on applying the tools properly, detailing the relevance of each for specific industries, and how to customize them when necessary.
See More
Foreword.
Introduction.
1. The Three Challenges of Business Innovation.
2. Creating Advantage in the Minds of Many.
3. Chartering Innovation within the Organisation.
4. Selecting, Preparing and Supporting the Right Team.
5. Co-Creating the Innovation with Customers.
6. Changing the Organisation to Deliver the Innovation.
7. Building the Market for the Innovation.
8. Putting it all Together.
Glossary.
Index.
See More
DAVID MIDGLEY directs executive programmes for bluechip companies at INSEAD, France. He joined INSEAD in 1999 as Professor of Marketing. Previously he held positions at the Anderson School, University of California, Los Angeles, and the Australian Graduate School of Management, Sydney, where he was Foundation Chair and Head of the marketing Area. From 2001-2005 he was Coordinator for the Marketing Area at INSEAD. Formerly, he has been an invited scholar at Stanford Graduate School of Business and has also taught at the Wharton School, University of Pennsylvania.
Professor Midgley has over 80 publications, including papers in leading journals such as the Journal of Consumer Research, Journal of International Business, Journal of Marketing Research, Journal of Marketing, Marketing Science, Management Science, and Organization Science. He has served on the editorial boards of the Journal of Consumer Research and the International Journal of Research in Marketing.
He has extensive consulting experience in Australia, Europe and North America, including many projects for global corporation on current marketing issues. He was Research Director for the Australian Federal Government's Industry Task Force on Leadership and Management Skills – the Karpin Committee). He is also the author of major reports on management development for the Australian National Training Board and international competitiveness for Austrade.
See More