International GAAP: Generally Accepted Accounting Practice under International Financial Reporting Standards (IFRS), Enhanced Online Edition with IASB standards
ISBN: 978-0-470-74395-9
December 2008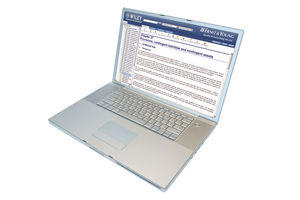 International GAAP® is your indispensable reference tool for International Financial Reporting Standards (IFRS), revised and updated with real-world insight and guidance into global financial reporting. International GAAP® 2014 goes much further than explanation to provide a comprehensive guide to interpreting and implementing IFRS.
Fully revised and updated, the 2014 edition of International GAAP®:
Examines practical issues arising from the adoption of IFRS 10 (Consolidated Financial Statements), IFRS 11 (Joint Arrangements), IFRS 12 (Disclosure of Interests in Other Entities), IFRS 13 (Fair Value Measurement) and IAS 19 Revised (Employee Benefits).
Addresses amended standards and new interpretations issues since the preparation of the 2013 edition.
Includes a completely new chapter on the expected changes in hedge accounting under IFRS 9 (Financial Instruments).
Explains the many initiatives that are currently being discussed by the IASB and by the IFRS Interpretations Committee and the potential consequential changes to accounting requirements. In particular, projects on revenue recognition, financial instruments, insurance contracts, leases and the conceptual framework for financial reporting may all result in significant changes to current accounting practice.
Provides insight on the many issues relating to the practical application of IFRS, based on the extensive experience of the book's authors in dealing with recent day-to-day issues.
This online edition is available through a 12-month subscription and features include the ability to:
● Navigate
● Print and bookmark chapters and sections
● Search showing search terms highlighted in the text
● Format search results and set the length of display
● Save frequent searches
See More
Learn more about