E-book
Physiotherapy Management of Haemophilia
ISBN: 978-0-470-75691-1
152 pages
April 2008, Wiley-Blackwell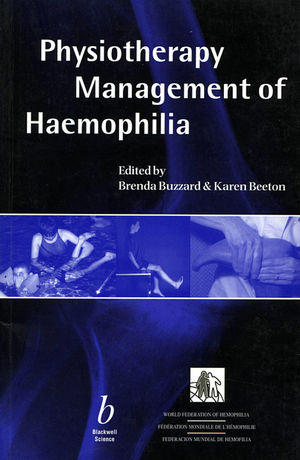 Physiotherapy Management of Haemophilia
provides a comprehensive overview of the physiotherapy treatment concepts and management strategies currently available that can be incorporated into the management programs for patients with haemophilia. It is written by physiotherapists with a broad range of experience of haemophilia, based on their clinical experience and supported by evidence from the relevant literature.
This book is essential reading for the physiotherapist responsible for the treatment of patients with haemophilia. It will, however, also be a valuable source of reference for doctors, nurses, orthopaedic surgeons and counselors.
See More
List of Contributors.
Forewords.
Preface.
Acknowledgements.
1 Principles of Assessment in Haemophilia.
2 Pain Mechanisms.
3 Hydrotherapy and its use in Haemophilia.
4 Electrotherapy and its use in Haemophilia.
5 Muscle Imbalance in Haemophilia.
6 Excercise, Sport and Education in Haemophilia.
7 Biomechanics of the Lower Limb in Haemophilia.
8 Use of a Theorectical Framework for Health Status in Haemophilia Care and Research.
9 Disability and Outcome Measures in Patients with Haemophilia.
10 Orthopaedic Surgery in Haemophilia.
11 Pysiotherapy following Orthopaedic Surgery in Haemophilia.
12 Rehabilitation in Developing Countries.
Index.
See More
*Written by physiotherapists with a broad range of experience with haemophilia
*Information based on clinical experience and supported by evidence
*Covers the most recent concepts in the field
See More