Event Planning Ethics and Etiquette: A Principled Approach to the Business of Special Event Management
ISBN: 978-0-470-83260-8
Hardcover
320 pages
June 2003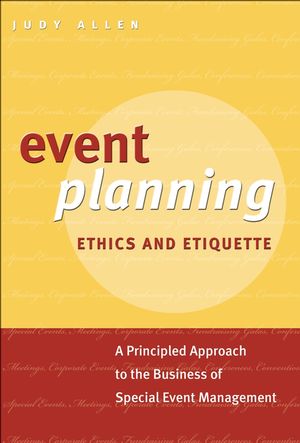 This title is out-of-print and not currently available for purchase from this site.
· Explains how to establish policies and codes of behavior, in the office and onsite at events.
· Offers guidelines on when it is acceptable to accept a gift, what is acceptable, and what is inappropriate.
· Shows how to prepare yourself, as well as your staff, for what to expect, and how to handle the unexpected with business finesse.
· Covers business etiquette in event planning crisis management situations.
· Helps you to avoid putting yourself and your company at personal and professional risk.
· Features real-life examples and situations, and advice on how to handle them with poise and professionalism.
· Includes a list of "Event Planning Do's and Don'ts."