Young Men Surviving Child Sexual Abuse: Research Stories and Lessons for Therapeutic Practice
ISBN: 978-0-470-84460-1
200 pages
June 2003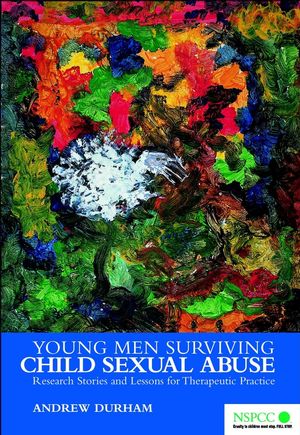 Young Men Surviving Child Sexual Abuse examines a largely neglected area in child protection: the sexual abuse of boys.
Andrew Durham, a consultant social work practitioner, describes his original research undertaken with young men close to or in the midst of adolescence. The book features extensive narrative, as the life story approach taken allows the young men to theorise their own experience and to understand how and why child sexual abuse has had a harmful and long lasting impact on their day-to-day lives.
Alongside the research stories the author presents a theoretical framework for understanding male sexual abuse, as well as a wide range of accessible practice materials. This book will be invaluable to those working with children and young people who are recovering from child sexual abuse.
See More
About the Author.

Foreword by Christine Harrison.

Introduction.

Acknowledgements.

PART I. THEORETICAL CONTEXT.

The Social Context of Child Sexual Abuse.

Male-Child Sexual Abuse -
Facts and Mythology.

Developing a Sensitive Approach to Researching Child Sexual Abuse.

PART II. THE YOUNG MEN'S STORIES.

Seven Lives.

Being Abused.

Trying to Tell.

Sexuality, Friendships and Peer Relations.

Still Living with the Consequences of Abuse.

Being a Participant.

PART III. THE IMPLICATIIONS FRO PRACTICE.

A Framework for Therapeutic Practice.

Assistance in Recovery.

Conclusions.

Bibliography.

Index.
See More
More in this series