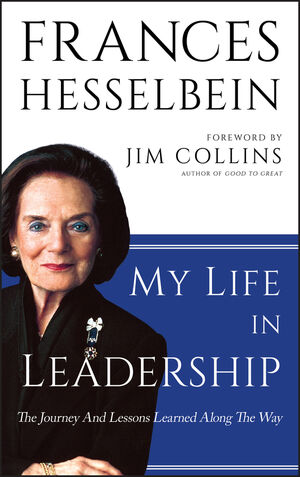 My Life in Leadership: The Journey and Lessons Learned Along the Way
Buy this book from:
ISBN: 978-0-470-90573-9
Hardcover
256 pages
February 2011, Jossey-Bass
In a clear and compelling voice, Frances Hesselbein delivers key leadership lessons. Tracing her own development as a leader, she narrates the critical moments that shaped her personally and professionally: from her childhood in Pennsylvania, to moving up from Girl Scout troop leader to Girl Scout CEO, to founding and leading the Leader to Leader Institute, to her friendships and experiences with some of the greatest leaders and thinkers of our time. Each chapter includes an inspirational story, a key lesson and how to apply it to daily life.
More Information About this Book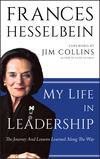 My Life in Leadership: The Journey and Lessons Learned Along the Way
Buy this book from: