E-book
Trust Agents: Using the Web to Build Influence, Improve Reputation, and Earn Trust, (Revised and Updated)
ISBN: 978-0-470-90959-1
288 pages
July 2010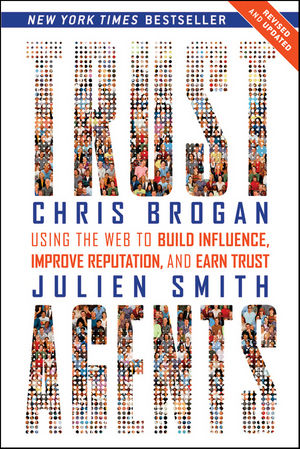 The New York Times and Wall Street Journal bestseller-now in a new, updated paperback edition
Today's online influencers are Web natives who trade in trust, reputation, and relationships, using social media to accrue the influence that builds up or brings down businesses online. In Trust Agents, two social media veterans show you how to tap into the power of social networks to build your brand's influence, reputation, and, of course, profits.
In this revised paperback version, learn how businesses are using the latest online social tools to build networks of influence and how you can use those networks to positively impact your business. Combining high-level theory and practical actions, this guide delivers actionable steps and case studies that show how social media can positively impact your business.
New edition features specific first moves for entering social media for small businesses, educators, travel and hospitality enterprises, nonprofit organizations, and corporations
Authors both have a major presence on the social Web as well as years of online marketing and new media experience
If you want your business to succeed, don't sit on the sidelines while new markets and channels grow. Instead, use the Web to build trust with your consumers using
Trust Agents
.
See More
Acknowledgments ix
Introduction xi
1. Trust, Social Capital, and Media 1
2. Make Your Own Game 32
3. One of Us 75
4. The Archimedes Effect 117
5. Agent Zero 149
6. Human Artist 189
7. Build an Army 221
8. The Trust Agent 239
9. What's Next 263
Index 289
See More
Chris Brogan
is a leadingauthority on blogs, highly ranked by Technorati.com. With over ten years of blogging and media making under his belt, Chris is one of the most widely read and respected bloggers on social software and methods out there today.
Julien Smith has been involved in Web communities for the last ten years. He was among the first adopters of podcasting and nowactively works with startups to help build a trusted audience on the Web.
See More