Quality Assurance for Biopharmaceuticals
ISBN: 978-0-471-03656-2
216 pages
June 1994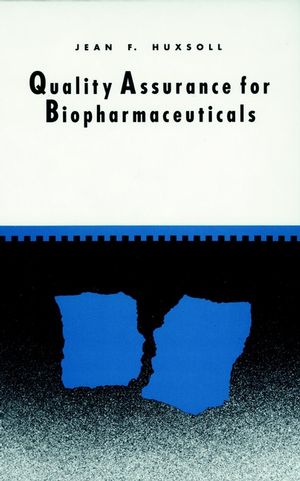 Provides basic guidelines concerning quality assurance and its responsibilities for biopharmaceuticals manufactured by either recombinant, monoclonal antibody or other biotechnological methodologies. Discusses what systems are needed along with a description of each system and its functions. Leading authorities in the biotechnology industry offer insight and suggestions in order to assure the safety, purity and efficacy of products produced.
See More
Organization of Quality Assurance (J. Huxsoll).

Coming into GMP Compliance (C. Orelli).

Documentation Systems (C. Brochard).

Validation (D. Colton).

Quality Assurance (QA) of Production Materials for Biotechnology (D. Miller).

Quality Assurance (QA) of Analytical Methods--Biochemical (F. Bogdansky).

Applied Data Analysis, Sampling Methodologies, and Statistical Validation Techniques (G. Swartz).

Environmental and Safety Programs for Biotechnology (M. Sigourney).

Regulatory Issues--United States (C. Spencer).

Regulatory Issues--Europe (R. Wikberg-Leonardi & D. Mulder).

Regulatory Issues--Japan (R. Rousell & E. Greene).

Abbreviations.

Appendices.

Index.
See More