Sub-Hardy Hilbert Spaces in the Unit Disk
ISBN: 978-0-471-04897-8
112 pages
September 1994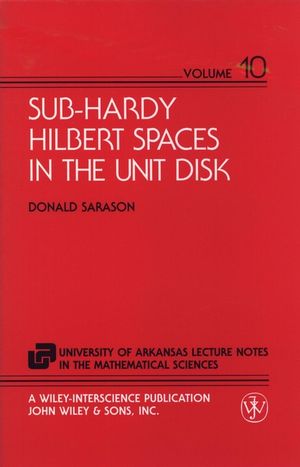 This up-to-date account brings together results previously scattered throughout the literature as well as new material in the area of function theory. The focus is on describing some of what has been learned thus far about the structure of the de Branges-Rovnyak spaces and their function-theoretic connections.
See More
Hilbert Spaces Inside Hilbert Spaces.

Hilbert Spaces Inside H?.

Cauchy Integral Representations.

Nonextreme Points.

Extreme Points.

Angular Derivatives.

Higher Derivatives.

Equality of H(b) and H().

Equality of H(b) and M(a).

Near Equality of H(b) and M(a).

Brief Mention of a Few Additional Topics.

References.

Supplementary References.

Index.
See More