The Geometry of Genetics
ISBN: 978-0-471-05617-1
156 pages
March 1989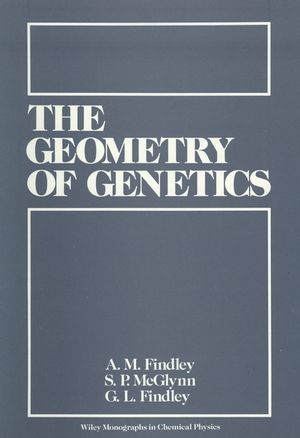 Evolutionary biology has grown from the highly controversial world-view of the days of Charles Darwin, to a complex and refined theory of nature's expression through the deep and subtle action of the genetic code. The Geometry of Genetics is an interdisciplinary monograph that presents the mathematical basis of molecular genetics, endowing evolutionary biology with a precision not before available to the subject. To make this work accessible to biologists and physical scientists alike, the authors have divided the subject into three parts, Structure, Statics, and Dynamics. Each of these parts is further subdivided into a presentation of the relevant mathematics, a description of the biological problem, and a mathematical reformulation of the biological problem. They provide, in effect, basic mathematical and biological primers for each topic covered. In the first part of the book, Statics, the authors develop some set-theoretic and linear algebraic notions, and describe the origin and evolution of the genetic code. Here they reveal the beauty of the hidden symmetries of the standard genetic code, and of their extension of genetic coding theory, the generalized genetic code. The second part of the book, Structure, expresses the basic processes of molecular genetics—replication, transcription, and translation—as operators on a certain linear space. The final part, Dynamics, realizes the action of molecular genetics as a differential geometry, within which evolutionary motions are treated as geodesics. It is here that evolutionary biology can be seen unfolding on the rich mathematical construct of a space-time manifold. This natural progression, from statics to structure and dynamics, provides a nested cohesiveness which reveals the intricate natural hierarchy of the elementary genetic code, molecular genetic action, and macromolecular evolution, which gives rise to a variety of genetic cosmologies. The Geometry of Genetics expresses the fundamental actions of evolutionary biology with a new richness and precision that should prove illuminating to biologists and physical scientists alike.
See More
General Overview.

Biological Overview.

STRUCTURE.

Sets and Their Structures.

The Genetic Code.

Genetic Code Symmetries.

STATICS.

Linear Spaces.

Transformations of Macromolecules.

Realization of Molecular Genetics in a Linear Space.

DYNAMICS.

Differential Geometry.

Macromolecular Evolution.

Realization of Molecular Genetics as a Differential Geometry.

References.

Index.
See More
About the authors A. M. Findley is Assistant Professor of Chemistry at The Louisiana State University Dr. Findley has written 20 research papers on biophysics and molecular electronic spectroscopy and she has held positions at New York University; the University of Santa Maria in Valparaiso, Chile; and Hasylab-Desy in Hamburg, West Germany. Professor Findley received her PhD in Physiology from The Louisiana State University in 1980. S. P. McGlynn is Vice Chancellor for Research and Boyd Professor at The Louisiana State University. Dr. McGlynn has written 3 books, over 350 papers, and he has edited 11 books. He holds editorial appointments at Spectroscopy Letters, and Photochemistry and Photobiology. Born and schooled in Ireland, Sean McGlynn came to The Florida State University in 1952, and received his PhD in Molecular Spectroscopy in 1956. G. L. Findley is an Associate Professor of Chemistry, and Project Director of the Center for Advanced Microstructures Devices, at The Louisiana State University. He has written over 60 research papers and book chapters, and he is co-editor (with S. P. McGlynn and R. H. Huebner) of Photophysics and Photochemistry in the Vacuum Ultraviolet. Professor Findley received his PhD from The Louisiana State University in Physical Chemistry in 1978.
See More