Textbook
Wildlife Biology, 2nd Edition
ISBN: 978-0-471-08042-8
224 pages
January 1981, ©1981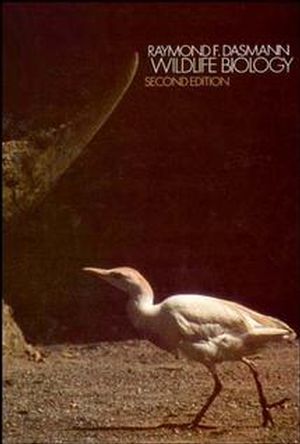 Brings together the principles of ecology, population biology, wildlife conservation and management. Examines wildlife in the context of ecosystems and the factors which determine population levels. Considers the problems of conservation and management from national and international points of view. Shows why single-species approaches often fail.
See More
WHAT GOOD ARE WILD ANIMALS?

Wildlife Values.

THE TEN THOUSAND YEAR WAR.

EVERYTHING TIED TOGETHER.

Functioning of Ecosystems.

A PLACE TO LIVE.

Enough to Eat.

Cover.

Water.

Limiting Factors.

INTRODUCING WILDLIFE POPULATIONS.

TERRITORY AND TRAVELS.

TOO MANY MICE, TOO FEW ELEPHANTS.

New Populations in New Habitats.

LEVELLING OFF.

The Many Meanings of Carrying Capacity.

DECLINING DIVERSITY.

Species Extinction and Area Size.

THE CONTROLLERS.

References.

Index.
See More