Organic Reactions, Volume 46
ISBN: 978-0-471-08619-2
416 pages
November 1994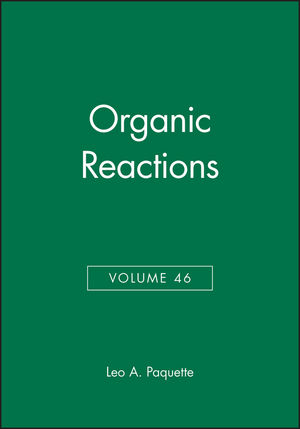 The volumes in this series are collections of chapters each devoted to a single reaction, or a definite phase of a reaction, of wide applicability. The subjects are presented from a preparative viewpoint, and particular attention is given to limitations, interfering influences, effects of structure, and the selection of experimental techniques.
See More
Tin (II) Enolates in the Aldol, Michael, and Related Reactions (T. Mukaiyama & S. Kobayashi).

The [2,3]-Wittig Reaction (T. Nakai & K. Mikami).

Reductions with Samarium (II) Iodide (G. Molander).

Cumulative Chapter Titles by Volume.

Indexes.
See More