Textbook
Forest Stand Dynamics, Updated Edition
ISBN: 978-0-471-13833-4
544 pages
February 1996, ©1996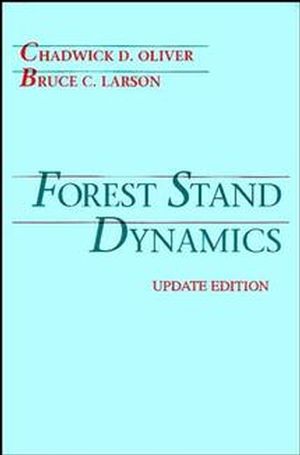 Uses a mechanistic perspective to describe how forests grow and respond to intentional manipulations and natural disturbances. Synthesizes the latest information from physiology, ecology and silviculture and compares patterns in different regions. Emphasizes the constant change of all forests and shows that similar development patterns are occurring in forests in North American and beyond.
See More
Plant Interactions and Limitations of Growth.

Tree Architecture and Growth.

Disturbances and Stand Development.

Overview of Stand Development Patterns.

Temporal and Spatial Patterns of Tree Invasion.

Stand Initiation Stage: Single-Cohort Stands.

Stem Exclusion Stage: Single-Cohort Stands, Single-Species Stands.

Stem Exclusion Stage: Single-Cohort Stands, Mixed-Species Stands.

Understory Reinitiation Stage.

Old Growth Stage.

Multicohort Stands: Behavior of Component Cohorts.

Development of Multicohort Stands.

Stand Edges, Gaps, and Clumps.

Quantification of Stand Development.

Forest Patterns Over Long Times and Large Areas.

References.

Appendix.

Index.
See More