Creating Technology Strategies: How to Build Competitive Biomedical R&D
ISBN: 978-0-471-15370-2
264 pages
September 1997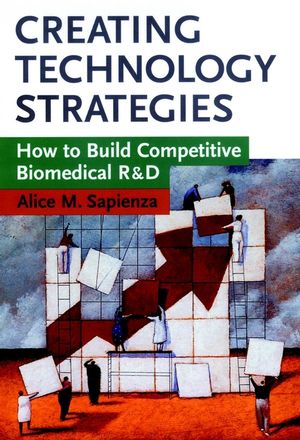 This book provides concepts and pragmatic illustrations from the industry to help the reader understand complex and difficult issues that are crucial in biomedical research and development. It is intended to bridge the gap between R&D scientists and corporate executives in the biomedical industry and to ensure a strong link between corporate and R&D strategies.
See More
About This Book.

About Strategy.

About Environment.

About Technology.

Determining Competitive Position.

Consistency and Competitiveness.

Changing Competitive Position.

Assessing the Fit of External Knowledge Sources.

Competitive Technology Strategy: Some Implications for Teams.

Index.
See More
ALICE M. SAPIENZA, DBA, is Professor of Health Care Administration in the Graduate School for Health Studies at Simmons College, Boston. She graduated magna cum laude and holds a bachelor's degree in chemistry as well as master's and doctorate from Harvard Business School. While on the faculty at Harvard School of Public Health, she also taught in executive programs for leaders in biomedical organizations in the United States, Europe, and Japan. She has been consulting to R&D scientists in pharmaceutical, diagnostic, and biotechnology firms worldwide for more than a decade. Dr. Sapienza is also the author of Managing Scientists: Leadership Strategies in Research and Development.
See More