Handbook of Psychology, 12 Volume Set
ISBN: 978-0-471-17669-5
Hardcover
7800 pages
January 2003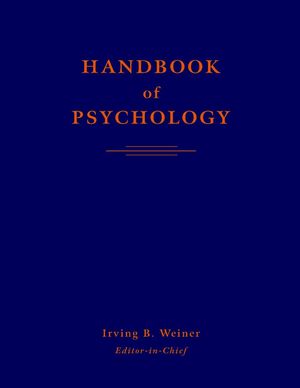 This title is out-of-print and not currently available for purchase from this site.
First of its kind, sure to set the standard for future psychology reference works.
Provides psychologists, practitioners, researchers, and students with complete and up-to-date information on the field of psychology.
Twelve volumes cover all of the fundamental areas of knowledge in the field.