Molecular Structure and Energetics, Volume 11, From Atoms to Polymers Isoelectronic Analogies
ISBN: 978-0-471-18721-9
473 pages
June 1989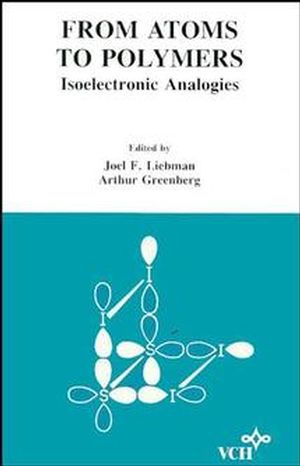 This collection of ten articles by leading authorities makes accessible to the nonspecialist some of the newest concepts in chemistry. The contributors apply the isoelectronic principle to
- fundamental rules for predicting molecular structure, - the properties of novel inorganic compounds,
- the chemistry of positrons and other 'elementary' particles, - the energetics of 'inert' gas containing species,
- the design of conducting polymers and electronic devices on a molecular scale.
The book includes insights as diverse as the theoretical underpinning of the Valence Shell Electron Pair Repulsion (VSEPR) theory, the design of viable helium compounds and organic conductors, and the prediction of enthalpies of the formation of inorganic salts.
See More
A Physical Basis for the VSEPR Model: The Lacplacian of the Charge Density.

The Preparation, Structure, and Energetics of the Homopolyatomic Cations of Group 16 (the Chalcogens) and 17 (the Halogens).

Electrochemistry of Transient Free Radicals.

Hydride Excimers.

A Comparison of Isoelectronic Hydrogen and Helium (+) Compounds.

On the Binding of Positrons and Positive Muons to Atoms and Molecules.

Chemistry of Systems Containing Unsaturated Quarks.

Substitutional Effects on Polymer Band Gaps.

Molecular Electronic Devices.

The Estimation of the Enthalpies of Formation of Solid Salts.
See More