Investment Timing and the Business Cycle
ISBN: 978-0-471-18879-7
206 pages
November 1997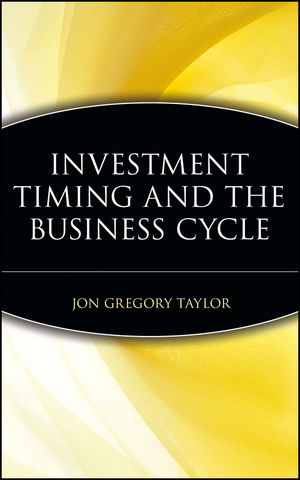 Until now, market timing as it applies to successful investment decision-making has been an elusive, at times vague instrument. This book provides a clear, relevant model for using the business cycle as a tool for timing investments. At last, here is a clear framework for assessing returns at different stages of the business cycle, and for determining the timing relevance as it relates to stocks, bonds, mutual funds, other specific investments and general asset allocation. A solid and dynamic approach.
See More
Financial Markets and the Business Cycle.

Business and Growth Cycles.

Monitoring the Business Cycle.

Key U.S.

Economic Indicators and their Interpretation.

The Stock Market and the Business Cycle.

Sector Rotation within the Stock Market.

Global Equity Markets.

Seasonality in Global Equity Markets.

The Bond Market and the Business Cycle.

Global Bond Markets.

Index.
See More
JON GREGORY TAYLOR is the Chief Investment Officer at Commonwealth Funds Management (CFM), an international investment firm based in Melbourne, Australia. He has held principal positions at First Chicago Investment Advisors, Brinson Partners, Continental Bank, and Manufacturers Hanover. In addition, he has served as an international economist in the offices of the U.S. Treasury Department.
See More