Manager's Guide to Distributed Environments: From Legacy to Living Systems
ISBN: 978-0-471-19712-6
Hardcover
368 pages
November 1998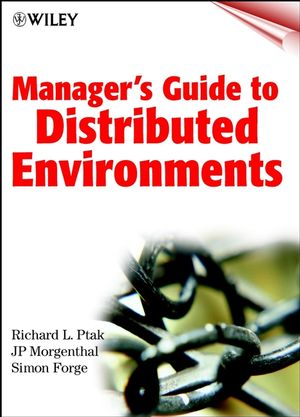 This title is out-of-print and not currently available for purchase from this site.
INTRODUCING DISTRIBUTED SYSTEMS.

Distributed System Environments: A Management Primer.

Using Objects.

Building Distributed Applications.

MANAGING DISTRIBUTED SYSTEMS.

Executive Management Roles.

Choosing the Architecture.

The Management Landscape.

Understanding the Management Toolbox.

Evaluating Management Solutions.

THE NEW SHAPE OF DISTRIBUTED SYSTEMS.

Reskilling for Tomorrow.

Outsourcing.

Building Extensible Systems.

Delivering Enterprisewide Network Services.

Glossary.

Index.