Mathematical Journeys
ISBN: 978-0-471-22066-4
Paperback
199 pages
February 2004
US $81.00

Add to Cart
This price is valid for United States. Change location to view local pricing and availability.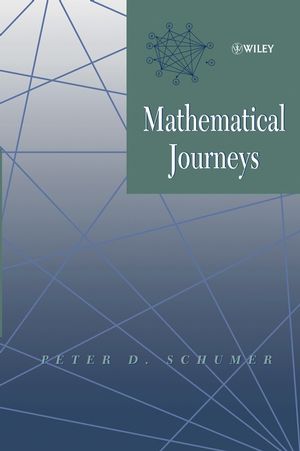 Preface.
Acknowledgments.
1. Let's Get Cooking: A Variety of Mathematical Ingredients.
2. The Green Chicken Contest.
3. The Josephus Problem: Please Choose Me Last.
4. Nim and Wythoff's Game: Or How to Get Others to Pay Your Bar Bill.
5. Mersenne Primes, Perfect Numbers, and Amicable Pairs.
6. The Harmonic Series . . . and Less.
7. Fermat Primes, the Chinese Remainder Theorem, and Lattice Points.
8. Tic-Tac-Toe, Magic Squares, and Latin Squares.
9. Mathematical Variations on Rolling Dice.
10. Pizza Slicing, Map Coloring, Pointillism, and Jack-in-the-Box.
11. Episodes in the Calculation of Pi.
12. A Sextet of Scintillating Problems.
13. Primality Testing Below a Quadrillion.
14. Erdös Number Zero.
15. Choosing Stamps to Mail a Letter, Let Me Count the Ways.
16. Pascal Potpourri.
Appendix: Comments and Solutions to Problems Worth Considering.
Bibliography.
Index.