Out of the Shadows: Confronting America's Mental Illness Crisis
ISBN: 978-0-471-24532-2
256 pages
February 1998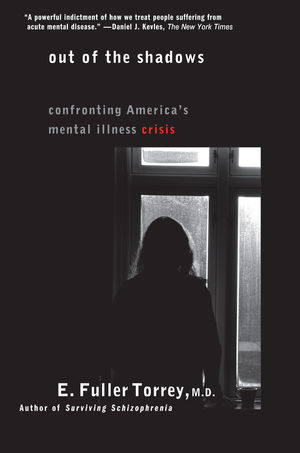 "Powerful. . . . The crisis [Torrey] delineates should stir any halfway sensitive human being to anger."--The New York Times Book Review

"Brilliant and remarkably detailed. . . . Dr. Torrey, our clearest and most informed voice for the mentally ill, offers his own insightful plan for a way out . . . of a healthcare scandal that remains one of America's most enduring shames."--Phil Donahue.

"If President Clinton is looking for a worthy goal to accomplish in his second term, here's one: Rescue the homeless mentally ill. It can be done. . . . Dr. E. Fuller Torrey . . . provides a five-year road map in Out of the Shadows."--New York Daily News.

"An important book . . . timely and very well written."--The New England Journal of Medicine.

"Controversial ideas, forcefully presented."--Kirkus Reviews

"Moving and vivid. . . . Torrey's powerful prescription for change challenges conventional wisdom and political correctness. His searing case examples will haunt the reader."--Laurie Flynn Executive Director National Alliance for the Mentally Ill
See More
People in the Shadows: The Many Faces of Mental Illness.

Nowhere to Go: Homelessness and Mental Illness.

Jails and Prisons.

Walking Time Bombs: Violence and the Mentally Ill.

Psychiatric Ghettos: Communities and Families.

Looking Backward: Where We Have Been.

New Initiatives in Funding.

From Legal Folly to Common Sense: The Right to Get Well.

From the Woody Allen Syndrome to Brain Disease.

Looking Forward: Where We Should Be Going.

Appendix.

References.

Index.
See More
E. FULLER TORREY, M.D., is a research psychiatrist at the Neuroscience Center of the National Institute of Mental Health. He is also the author of fifteen books, including the bestselling Surviving Schizophrenia, which has been described as the "bible" of the mentally ill and their families.
See More