Create Your Own Future: How to Master the 12 Critical Factors of Unlimited Success
ISBN: 978-0-471-25107-1
288 pages
August 2002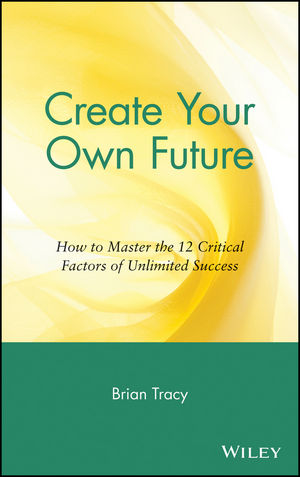 Now in paperback, Create Your Own Future is a powerful book on self-empowerment that offers a wealth of ideas readers can apply immediately to take complete control of their personal and work lives. Intended for anyone who wants to make more money and get more satisfaction from life, the book offers twelve principles for success and real-world action plans that help you reach your goals. Author Brian Tracy is one of the most renowned and successful self-help authors and speakers in the world; Create Your Own Future presents all his accumulated experience in making success happen for others. Now, it can make success happen for you.
See More
Introduction: There Are No Limits.

1. Success Is Predictable.

2. Principle 1--Your Potential Is Unlimited.

3. Principle 2--Clarity Is Critical.

4. Principle 3--Knowledge Is Power.

5. Principle 4--Mastery Is Magical.

6. Principle 5--Attitude Is Everything.

7. Principle 6--Relationships Are Essential.

8. Principle 7--Money Matters.

9. Principle 8--You Are a Genius.

10. Principle 9--Results Determine Rewards.

11. Principle 10--Seize the Day!

12. Principle 11--Character Counts.

13. Principle 12--Fortune Favors the Brave.

14. The Summing Up: Make Your Life a Masterpiece.

Brian Tracy's Focal Point: Advanced Coaching and Mentoring.

Index.

About the Author.
See More
BRIAN TRACY is Chairman and CEO of Brian Tracy International, a consulting and training organization with affiliates in twenty-two countries. As one of the top professional business speakers in the world, he has given more than 2,000 presentations and addressed audiences as large as 23,000 people. He has published twenty-six books and more than 300 audio and video learning programs, many of which have been translated into multiple languages and are sold worldwide.
See More