Textbook
United States Trade Policy: A Work in Progress
ISBN: 978-0-471-26732-4
256 pages
March 2003, ©2004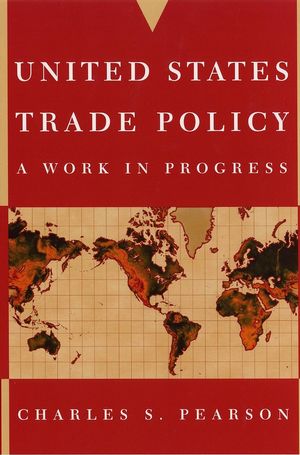 Pearson's fascinating account of United States trade policy over the last four decades provides students with insights into the actual practice of international trade. The text focuses on one cycle in U.S. trade policy: the serious deterioration in the liberal trade consensus starting in the 1960s, the patchwork of repairs to that consensus by the late 1990s, and the most recent challenge under the anti-globalization banner. With this practical understanding and the analytical tools of trade theory, students will be better equipped to assess and manage the trade issues of the new millennium.
See More
Preface.
A Note to Readers.
Acronyms.
Chronology of Trade Events.
List of Figures.
An Overview.
Aggressive Reciprocity.
Flirting with Managed Trade.
Japan as Trade Target.
Trade, Jobs, and Wages.
The Allure of Preferential Trade.
Trade and Environment.
A Conflicted Export Policy.
The 1990s: A Success, a Lull, and a Debacle.
The Way Ahead.
Appendix.
Glossary of Selected Trade-Related Terms.
Index.
See More
Places current trade controversies in historical perspective.
Links abstract trade theory to actual practice, which gives students the opportunity to see trade theory in action and see how policy departs from theoretical principles. Students explore unresolved theoretical and empirical controversies (e.g. does trade suppress wages in U.S.?).
Absence of technical exposition makes the content accessible and relevant to a broad audience (students of international politics, foreign policy, etc.).
Up-to-date coverage includes Seattle debacle, Doha trade round (on-going), the "new" issue of fair labor standards in developing countries, Bush's conflicted trade actions.
Includes chapters on trade/environment and U.S. export.
See More