Finding Lost Space: Theories of Urban Design
ISBN: 978-0-471-28956-2
256 pages
June 1986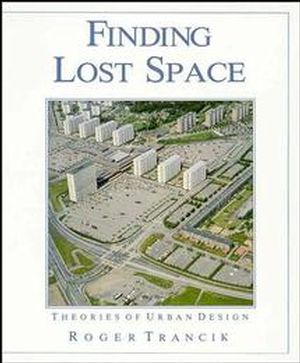 The problem of "lost space," or the inadequate use of space, afflicts most urban centers today. The automobile, the effects of the Modern Movement in architectural design, urban-renewal and zoning policies, the dominance of private over public interests, as well as changes in land use in the inner city have resulted in the loss of values and meanings that were traditionally associated with urban open space. This text offers a comprehensive and systematic examination of the crisis of the contemporary city and the means by which this crisis can be addressed. Finding Lost Space traces leading urban spatial design theories that have emerged over the past eighty years: the principles of Sitte and Howard; the impact of and reactions to the Functionalist movement; and designs developed by Team 10, Robert Venturi, the Krier brothers, and Fumihiko Maki, to name a few. In addition to discussions of historic precedents, contemporary approaches to urban spatial design are explored. Detailed case studies of Boston, Massachusetts; Washington, D.C.; Goteborg, Sweden; and the Byker area of Newcastle, England demonstrate the need for an integrated design approach--one that considers figure-ground, linkage, and place theories of urban spatial design. These theories and their individual strengths and weaknesses are defined and applied in the case studies, demonstrating how well they operate in different contexts. This text will prove invaluable for students and professionals in the fields of architecture, landscape architecture, and city planning. Finding Lost Space is going to be a primary text for the urban designers of the next generation. It is the first book in the field to absorb the lessons of the postmodern reaction, including the work of the Krier brothers and many others, and to integrate these into a coherent theory and set of design guidelines. Without polemics, Roger Trancik addresses the biggest issue in architecture and urbanism today: how can we regain in our shattered cities a public realm that is made of firmly shaped, coherently linked, humanly meaningful urban spaces? Robert Campbell, AIA Architect and architecture critic Boston Globe
See More
What is Lost Space?

Development of Twentieth-Century Space.

Urban Space Precedents.

Three Theories of Urban Spatial Design.

Case Studies.

Toward an Integrated Approach to Urban Design.

Notes.

Bibliography.

Index.
See More
Roger Trancik has twenty years of professional and academic experience in urban design. He has held professorships at Harvard Graduate School of Design and Chalmers University of Technology in Sweden and is currently a professor in the Cornell University Landscape Architecture Program. He is a Member of the American Society of Landscape Architects and maintains an international consulting practice in Ithaca, New York.
See More