Valuation : What Assets Are Really Worth
ISBN: 978-0-471-34983-9
320 pages
November 2001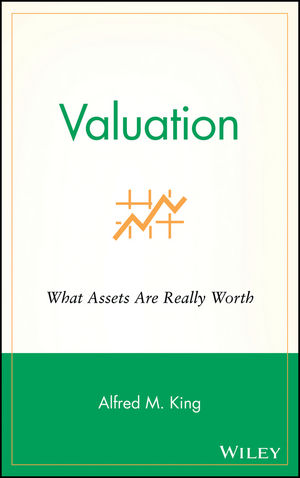 The focus of this book is on analyzing business problems from the perspective of the user of valuation information. Not every business decision involves values. Many do. This book will concentrate on helping the readers resolve their problem as easily and inexpensively as possible. It will help them determine if they need a professional appraisal or a "do-it-yourself" appraisal by providing them with an understanding of the concepts behind various valuation methods.
Only book in the marketplace that explains to corporate financial professionals how to determine what type of appraisal is necessary and what questions to ask, this title:
Helps financial professional determine whether a "professional" appraisal is needed or if a "do-it-yourself" appraisal is appropriate.
Shows the strengths and weaknesses of various value concepts.
Provides real-world valuation problems using math only when necessary to clarify issues.
See More
1. Cost, Value, and Price 1

2. Accounting for Value, Not Cost: Financial Reporting at the Crossroads 14

3. Investing for Value: Buying and Selling Assets 43

4. Adversarial Nature of Valuations: "Why Can't I Get A Higher (Lower) Answer?" 54

5. Cost Approach to Value 75

6. Income Approach to Value 91

7. Market Comparable Approach to Value 107

8. Can Value Information Be Objective and Independent? 129

9. What Will Happen in the Future? Why Assumptions Are Critical in the Valuation Process 142

10. Hiring an Appraiser; Reading an Appraisal Report 157

11. Providing Value Information to Shareholders and Analysts 169

12. Allocation of Purchase Price: Tangible Assets 180

13. Allocation of Purchase Price: Intangible Assets 200

14. Good Property Records Increase Value and Save Money 224

15. Don't Overpay Property Taxes! 249

16. Adopting SFAS 141 and SFAS 142 261

17. Valuing a Start-up Firm: Cheap Stock Options 275

Index 289
See More
ALFRED M. KING is the Chairman of Valuation Research Corporation, a national firm of appraisers, as well as the past chairman of the Management Accounting Committee of the Institute of Management Accountants.
See More