Daughter of China: A True Story of Love and Betrayal
ISBN: 978-0-471-39019-0
360 pages
October 2000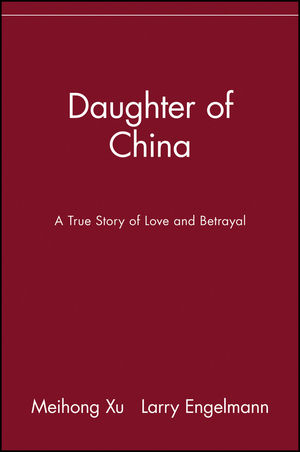 The critically acclaimed memoir of a forbidden love affair in communist China

"An important work."-San Francisco Chronicle

"Riveting."-Kirkus Reviews

"This memoir is a must-read."-San Jose Mercury News

Now in paperback, here is the stunning true tale of a remarkable woman trained as an elite soldier in the Chinese army, her forbidden love for an American, and her seemingly impossible escape-with his help-from the nation to which she had pledged her life. An astonishing testament to the enduring resilience of love and the human spirit in the face of even the most oppressive, hopeless conditions, Daughter of China offers a compelling look at life inside the rigid walls of Communist China, revealing in fascinating detail Meihong Xu's inculcation into the system-a process so effective that she would willingly betray a friend or family member to prove her loyalty. Written with clear-eyed candor and stark eloquence, Daughter of China is at once a timeless, deeply moving story of a prohibited love affair and a dramatic depiction of life under Chinese Communism.
See More
Red Aunt.

Winter.

True Lies.

First Love.

The General.

The American.

Lost Girl.

Mao's Child.

Twelve Pandas.

Remember.

Another World.

Afterword by Larry Engelmann.
See More
Meihong Xu joined the People's Liberation Army when she was seventeen and received her B.A. from the Institute of International Relations in Nanjing. Larry Engelmann is a professor of history at San Jose State University and a journalist. He is also the author of four previous books, including the New York Times Notable Book, The Goddess and the American Girl. They both live in San Jose, California.
See More