Voice of Reason: Why the Left and Right Are Wrong
ISBN: 978-0-471-48282-6
272 pages
February 2004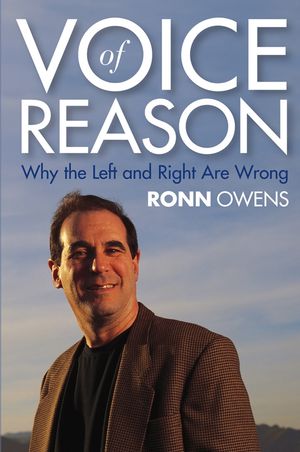 Voice of Reason
is a breath of fresh air in today's toxic political climate, offering a positive message in dark times: that with reason, common sense, and pragmatism, we can find common ground between all Americans–left, right, and center. If you're sick of the hyperactive bleating of the Ann Coulters and Michael Moores, and you're ready for a straightforward and fair discussion of today's biggest issues, there's only one Voice of Reason out there.
Buy it today!
See More
Forewords by Bill Press and Sean Hannity ix
Preface xv
Acknowledgments xxi
About the Author xxiii
Chapter 1 Political Pragmatism Is No Oxymoron 1
Chapter 2 9/11 and the Great Divide 17
Chapter 3 If Both Extremes Are Equally Obnoxious, Then Why Is the Far Right Far More Appealing? 43
Chapter 4 Here's How to Win an Election 57
Chapter 5 Political Pragmatism and the California Recall 89
Chapter 6 Wedge Issues and the Middle Ground 131
Chapter 7 Political Correctness and Other Slam Dunks 155
Chapter 8 Common Sense Solutions to Everyday Issues 179
Chapter 9 Politics and Popular Culture 209
Chapter 10 Giving Voice to the Majority: A New
Dimension in Politics 225
Index 239
See More
RONN OWENS is the host of the number one—rated talk radio show in Northern California, The Ronn Owens Program, on KGO-AM in San Francisco. With over 500,000 regular listeners, Owens is the only major-market radio personality who consistently beats Rush Limbaugh in the ratings. Talkers magazine named Owens one of the Top 25 Greatest Radio Talk Show Hosts of All Time.
See More