Treating Anxiety and Stress: A Group Psycho-Educational Approach Using Brief CBT
ISBN: 978-0-471-49306-8
264 pages
October 2000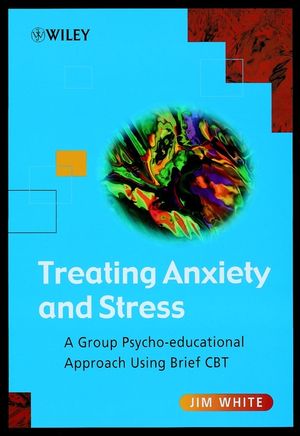 This book provides an introduction to Stress Control Method, a psycho-educational, didactic approach to therapy for anxiety and stress which has been developed and used extensively by the author and his colleagues.
See More
THE ARGUMENT FOR CHANGE.

Treating Anxiety: Delving Beneath the Tip of the Iceberg.

Treating Anxiety: The Gulf between Research Findings and Clinical Realities.

Treating Anxiety: The Problems in Primary Care.

ISSUES IN DEVISING AND SETTING-UP THE GROUP THERAPY.

The 'Stress Control' Method.

Setting up a Course.

Developing Materials for the Course.

Preparing for the Course.

Running a Course.

THE STRESS MANAGEMENT COURSE.

Learning about Stress.

Treating Somatic Anxiety.

Treating Cognitive Anxiety.

Treating Behavioural Anxiety.

Treating Panic Attacks.

Treating Insomnia.

Treating Depression.

Completing the Jigsaw.

EVALUATION AND FUTURE DEVELOPMENTS.

Research Evidence.

References.

Index.
See More