Gastroenteritis Viruses - No. 238
ISBN: 978-0-471-49663-2
334 pages
June 2001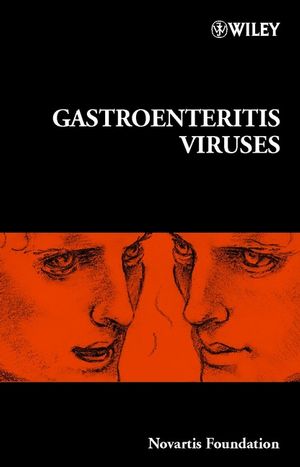 This important book covers the structure and molecular biology of small round structured viruses (SSRVs) such as caliciviruses and astroviruses, and the basic pathology of infection. It provides readers with the knowledge needed to make progress in the prevention and treatment of these infections. Readers will also find an overview of gastroentitis vaccines, their structure and molecular biology, as well as the basic pathology of infection, epidemiology and surveillance.
* Provides an interdisciplinary approach, offering contributions from basic and clinical research
* Discusses the prevention and treatment of regimes
* Includes an overview of gastroentitis vaccines
See More
Introduction (M. Estes).

Gastroenteritis Viruses: An Overview (R. Glass, et al.).

Structural Studies on Gastroenteritis Viruses (B. Prasad, et al.).

Early Events of Rotavirus Infection: The Search for the Receptor(s) (C. Arias, et al.).

Rotavirus RNA Replication and Gene Expression (J. Patton).

Pathogenesis of Rotavirus Gastroenteritis (M. Estes, et al.).

Correlates of Protection Against Rotavirus Infection and Disease (P. Offit).

Rotavirus Epidemiology and Surveillance (U. Desselberger, et al.).

A Rotavirus Vaccine for Prevention of Severe Diarrhoea of Infants and Young Children: Development, Utilization and Withdrawal (A. Kapikian).

The Molecular Biology of Human Caliciviruses (I. Clarke & P. Lambden).

Molecular Epidemiology of Human Enteric Caliciviruses in The Netherlands (M. Koopmans, et al.).

Molecular Biology of Astroviruses: Selected Highlights (S. Matsui, et al.).

Molecular Epidemiology of Human Astroviruses (S. Monroe, et al.).

Enteric Infections with Coronaviruses and Toroviruses (K. Holmes).

Viruses Causing Diarrhoea in AIDS (R. Pollok).

Treatment of Gestrointestinal Viruses (M. Farthing).

Summing-Up (M. Estes).

Index of Contributors.

Subject Index.
See More
More in this series