Inventing Money: The Story of Long-Term Capital Management and the Legends Behind It
ISBN: 978-0-471-49811-7
278 pages
December 2000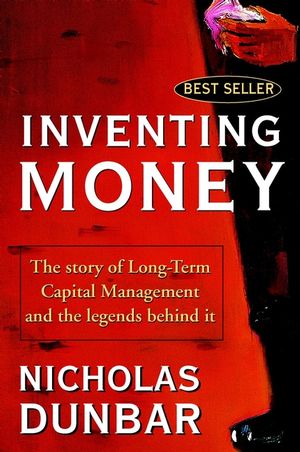 LTCM was the fund that was too big to fail, the brightest star in the financial world. Built on genius, by legends of Wall Street and two Nobel laureates, it spiralled to ever greater heights, commanding unimaginable wealth. When it fell to earth in September 1998 it shook the world. This is the story of the rise and fall of LTCM and the legends behind it. A brave and ambitious work, Inventing Money was written by leading financial journalist Nicholas Dunbar.
See More
Preface to the Paperback Edition.

Acknowledgements.

Introduction.

The Theory of Speculation.

The Science of Fear and Greed.

Trading in Time.

The Garden of Forking Paths.

The Warning.

The Dream Team.

Out of Control.

The Song of a Martingale.

Aftermath.

Sources and Further Reading.

Index.
See More
Nicholas Dunbar studied physics in the UK at Manchester and Cambridge and finally in the US at Harvard University, where he gained a Master's degree in earth and planetary sciences. During this period his interests ranged from quantum mechanics and black holes to evolution and the history of global climate change. His teachers included Stephen Hawking at Cambridge and Stephen Jay Gould at Harvard.
In 1990, Dunbar decided to leave academia. He spent the next few years working in feature films and television, in a wide range of capacities. In 1996, after launching the television production company Flicker Films, a chance encounter with some old Harvard friends set him on a new path of finance and science writing, focusing on the derivatives industry. In 1998, he joined Risk magazine as technical editor.
See More